An Ottoman Bow Case and Quiver. Printed on Velvet, then cut out and assembled.
On the left, the original in a museum. On the right, a reproduction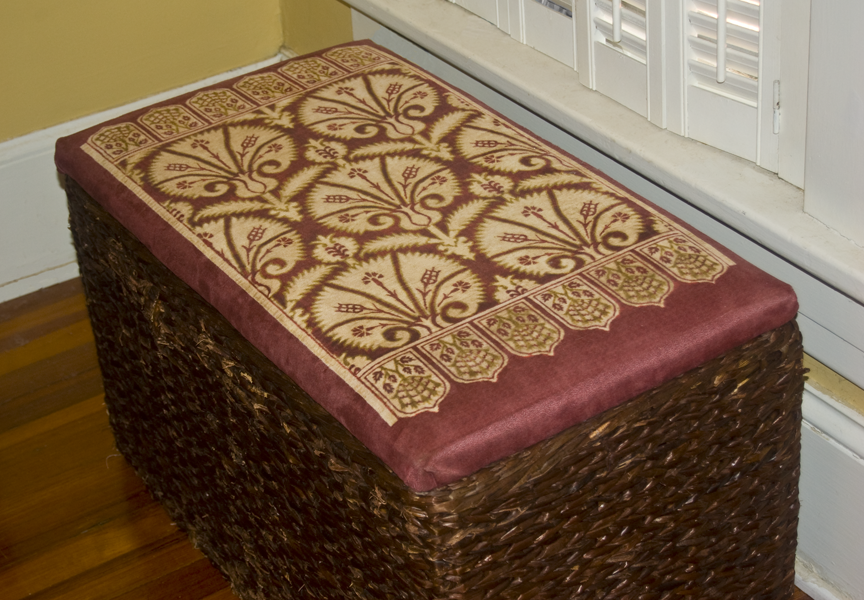 A traditional Ottoman cushion in velvet (purchase fabric here.. red or blue)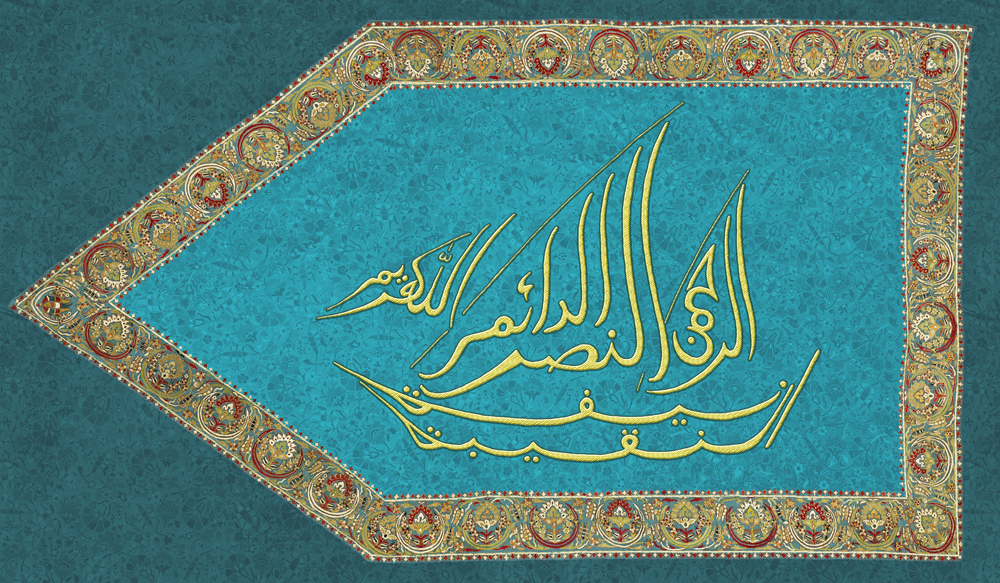 A banner made upon request from an extant rug and caligraphy with embroidery texture added digitally.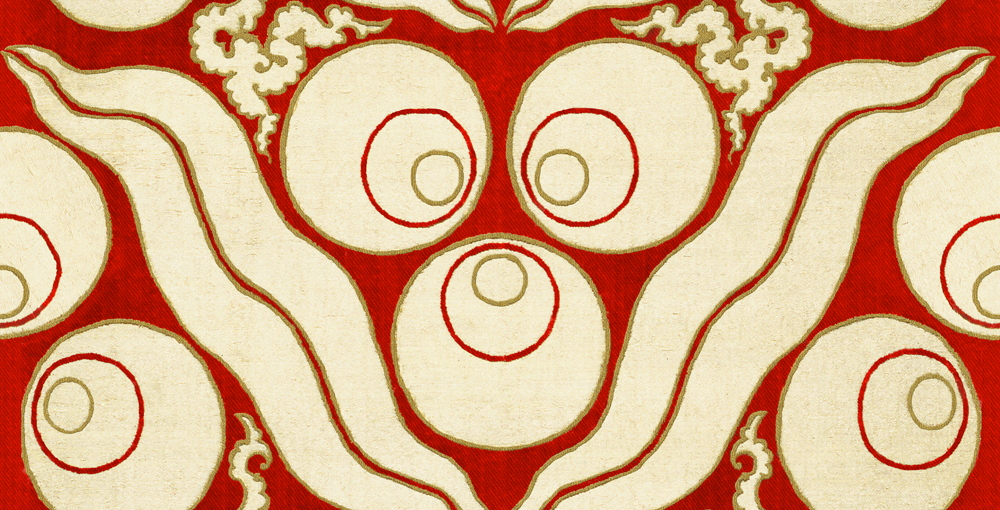 This Ottoman chintamani fabric can be purchased here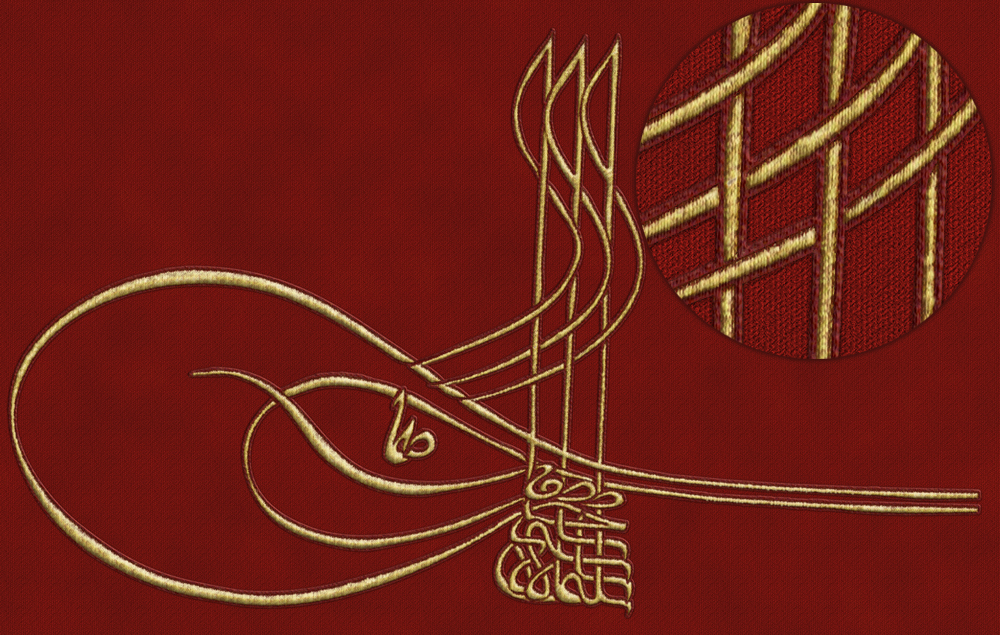 The signature of Sultan Suleiman the Magnificent.
I started out with a black and white drawing, and digitally applied texture to mimic embroidery.
Detail shown in inset. May be purchased here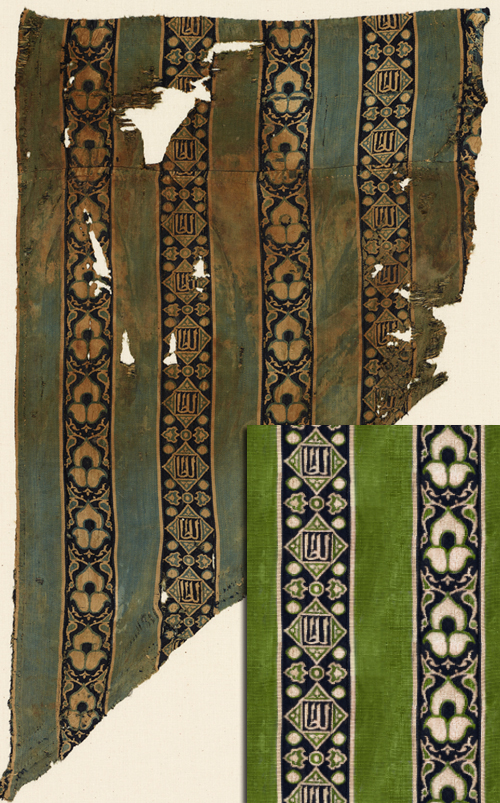 Mamluk textile 15th Century with restored piece inset. Repeats seamlessly.
This fabric can be purchased here , a matching fabric with a tiraz for the sleeve here

Shown below is a 16th century Safavid restoration from a fragment at the wonderful Cleveland Museum of Art . It is from a Persian robe. New velvet printed with this design is offered for purchase here.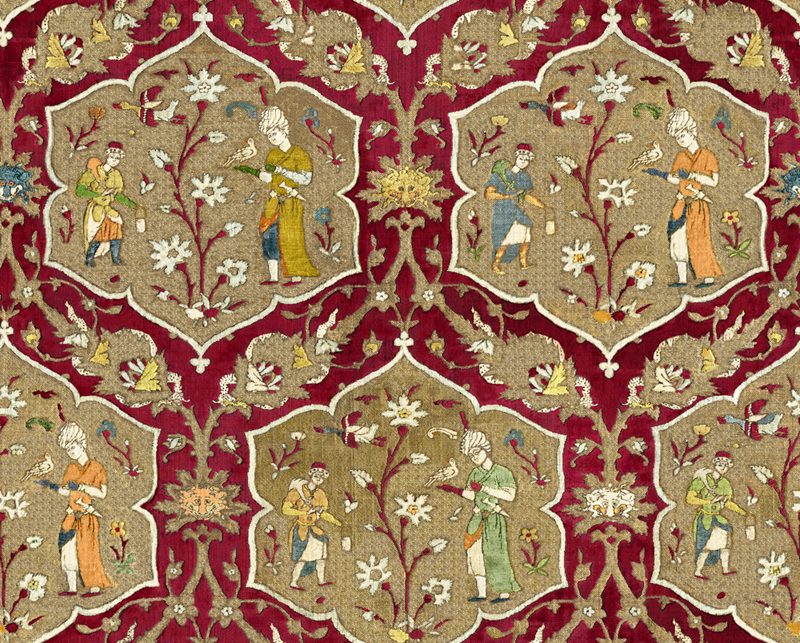 Below is a very different project. At top is pictured a piece of new trim from Calontir Trim. Beneath that, I have reconfigured various elements in a circle so I might construct a pillbox type cap from the two.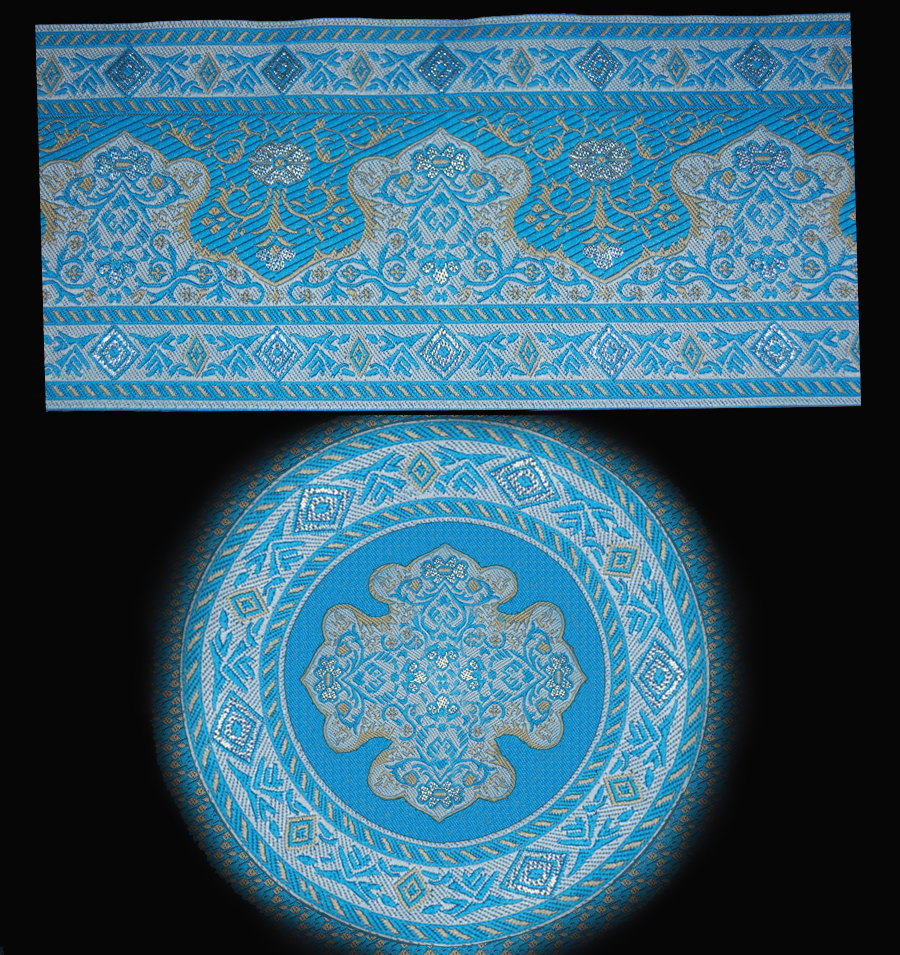 return to textile index